05 Aug

Dan Peters – Friday 20th September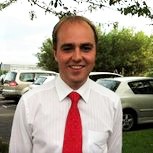 On Friday 20th September, Minister Dan Peters of Newcastle Reformed Evangelical Church will be delivering a sermon on:
Biblical Mandate or Threat to the Gospel –
How Should Environmentalism Rank Among our Priorities?
Venue: Trinity Baptist Church, Maryport
Time: 7:30pm
Environmentalism is a fashionable cause in our secular western world. Is it wholly to be rejected, or does it have points of contact with our Christian worldview?
We shall seek to explore what the biblical truths of creation, curse, salvation and heaven mean for how we perceive and treat our natural environment.