14 Jun

Dominic Statham – 4 & 6pm, Saturday 8th September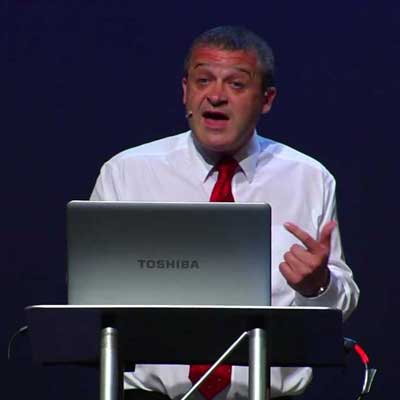 A two-part presentation on:
'Creation or Chance? A presentation of the evidence from both science and the Bible.'
at: Lowmoor Evangelical Church, Wigton
Dominic Statham B.Sc., D.I.S., M.I.E.T., C.Eng, is a Chartered Engineer and graduate of Loughborough University in the UK. He has extensive experience of both manufacturing and product development and holds a number of patents. As an employee of Rolls Royce, he worked on projects for the Panavia Tornado and Eurofighter Typhoon and, as an employee of GKN, engineering drivelines for Jaguar and Land Rover vehicles. He is a speaker and writer for CMI-UK/Europe.
Dominic became a Christian as a student in the early eighties. Over the following years, he became convinced of the need to hold firmly to the Bible as the basis for Christian belief and practice. Intrigued by the endless media assertions that "evolution is a fact" and that "the Bible is wrong", he decided to investigate the scientific issues for himself. He was astonished by the weakness of the arguments presented by evolutionists, and is now keen to help others realise that there is no conflict between science and Christianity, and that the Bible can be trusted from the very first verse.
Location Map:
Lowmoor Evangelical Church, Lowmoor Road, Wigton, CA7 9QP
Further Reading From The Speaker