16 Mar

DVD Night 'Is Genesis History? – 13th and 20th April 2018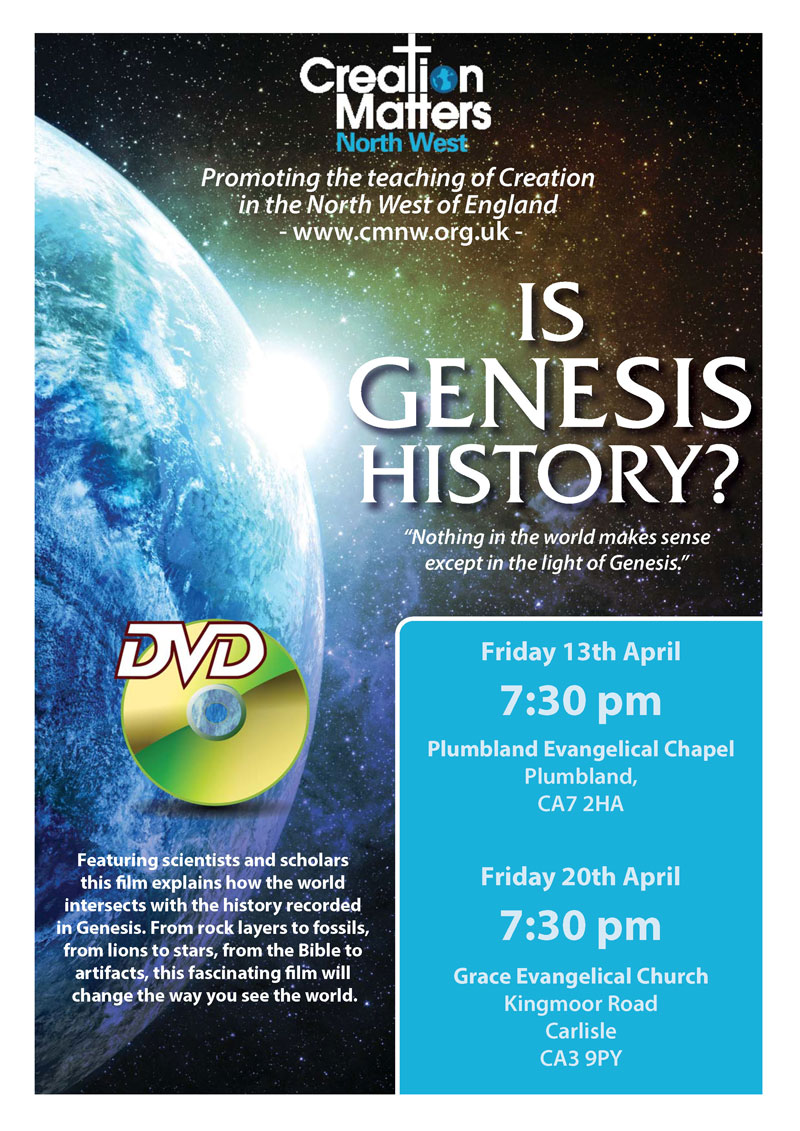 Is Genesis History? features over a dozen scientists and scholars explaining how the world intersects with the history recorded in Genesis.  From rock layers to fossils, from lions to stars, from the Bible to artifacts, this fascinating film will change the way you see the world.
Many people don't realize just how many scientists and scholars see Genesis as the key to understanding the world around us. Each of these experts has spent decades working in his respective field to better understand how it relates to the history recorded in the Bible.
The film's goal is to provide a reasonable case for Creation in six normal days, a real Adam and Eve, an actual fall, a global flood, and a tower of Babel. Dr. Del Tackett, creator of "The Truth Project," serves as your guide—hiking through canyons, climbing up mountains, and diving below the sea—in an exploration of two competing views … one compelling truth.
Friday 13th April 2018 @ 7.30 pm
Plumbland Evangelical Free Church, Plumbland
Friday 20th April 2018 @ 7.30 pm
Grace Evangelical Church, Carlisle