18 May

Rod Walsh – The 'Ark' Man: 24th June 2016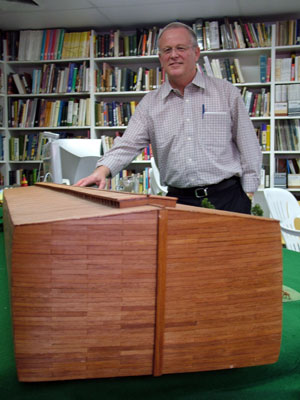 Rod Walsh – The 'Ark' Man
How big was the Ark?
Were dinosaurs on the Ark?
How did Noah keep all the animals on the Ark alive?
Come and hear Rod answer these questions and many more.
Friday 24th June 2016 @ 7.30 pm.
Grace Evangelical Church, Carlisle
For over 14 years Rod Walsh has researched Noah's Ark and the flood as recorded in the Bible, accumulating in the painstakingly crafted Noah's Ark scale models. Each one conforms to the general biblical principles most creationists adhere to. Part of Rod's mission, when he felt prompted to build the ark models, was to help people understand what the Ark may have looked like.
From 7:30pm there will be an opportunity to see the models up-close and ask Rod questions.
More information about Rod Walsh's ministry can be found here
We encourage you all to spread the word to all you know. Please download the poster and invites by clicking on the PDF icons.